I am so thankful I found this program. My daughter needed more motivation to do math, and I did not know how to add that motivation or how to explain concepts to her. Once I showed her this program, she strongly prefers to use it instead of material in any textbook. Topics are explained in a way that she can understand, and she can go back and watch a video as many times as necessary in order to learn the concepts. She really likes that this program is online--that was the motivating factor she needed.
When she is logged in, she can see the tasks for that day/week and begin working on them without supervision. I appreciate that I can save progress reports and scores to my computer to monitor her progress and see which areas she needs to work on.
I recently recommended this program to a friend who is frustrated with Common Core math. She needed a way to help her daughter understand concepts that she was not grasping in class. I told her the small monthly subscription fee is reasonable and definitely worth every penny!
Kimberley Osteen
Perkinston, MS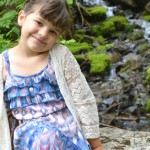 Today was my first time using CTCMath. I loved it! The instruction video was very helpful! I also enjoyed the instant feedback on my work.
Allexis Ambacher
(2nd Grade student)
Seward, AK
OK! I totally love this. I have been thinking that the fractions were the most annoying math problems. But when mom discovered this, I totally forgot that I hate fractions!!! Thanks
Milliana Rice
(6th Grade student)
Chicago, IL
CTCMath is incredibly thorough and helpful. It can be used for both learning and review. I would recommend it to anyone.
Jacob Pryor
(Algebra II student)
Boonville, IN
This program is such a blessing to our family... it has helped us to see what we really need to work on as we move forward in our schooling and learn the things my children were struggling to understand !! Thank You !
Jeryl Durand
Ocala, FL
We love this program. Each lesson is expertly explained in less than 4 minutes. Impatient, smart kids will love that! Parents can set what grade is passing. The reports and awards that can be printed are excellent.
Maria Masssey
(4th Grade student)
Heber Springs, AR
I'm so glad to have the parent login. It's wonderful to be able to track and discuss with each kid, the progress they've made and yet to make. My husband and I can work through what is happening in their education without logging in for each child or other cumbersome methods. The tools you've included have made this program even easier for parents. Thank you.
Mona Bausone
Richmond, VA
CTCMath has been a game changer for us! My son has some processing and executive functioning issues. We homeschool through a charter school and all the previous curriculums we tried were all too long and frustrating for him. The CTCMath lessons are short and to the point and he gets it! He also loves the accent of the CTC instructor - my son loves Steve Irwin and he says that it sounds like he is learning math from Steve Irwin :)
Shelley Bruskotter
San Diego, CA
We started CTCMath a month ago and since we started my son is finally excelling in math. He used to fight me to the point of tears when he heard we had to start math for the day. Now he enjoys math and completely understands what he is doing and how to come up with the correct answers.
Jerra Klicker
Walla Walla, WA
Excellent program, allows me to set lessons, pass grade, and monitor remotely when needed... complete accountability for how the student spend their time.
Sandra Parisi
Jensen Beach, FL
Our daughter is advanced and regular classes were excruciatingly boring for her - especially Math. The 4-10 min explanations are fantastic. We have done more in the couple weeks she has been homeschooled than most of fall semester! Fabulous!
Maria L Massey
Heber Springs, AR
Love it!
Love being able to review easily. Love being able to move to next grade easily. Love the helpful customer service. Love that my younger kids excitedly watch math videos.
LOVE
Lliz Smith
Atlanta, GA
My daughter has been truly blessed with this math course which did not leave her when I did.
She is home schooled and when I had a double stroke it took a tole on her math. She had just begun to grasp at her math after going through some brain courses to increase her understandings in math in 2014. And at the end of May I had my stroke.
Her joy in entering back into her math with CTC has been a blessing.
Thank you for your program!
Lillian Thompson
Midlothian, VA
I have three kiddos that really enjoy this program. I enjoy the fact that they can log onto their own account, and access their lessons by themselves! Very easy to understand and I can tell that my children are excelling with this program! A++++ in my book! I'm getting ready to renew another year!
Chrissy Rea
Las Vegas, NV
With 5 children, staying on track with solid consistency with varying grade levels of math felt near impossible. I strongly dislike math!!
Now, kids can jump on the computer any time of day or night and complete their math without me hovering to make sure they are understanding the material or doing the right lesson. It's helped simplify our schooling so that we can spend time on subjects we ALL enjoy doing. ;)
Jen Melton
North Bend, OR