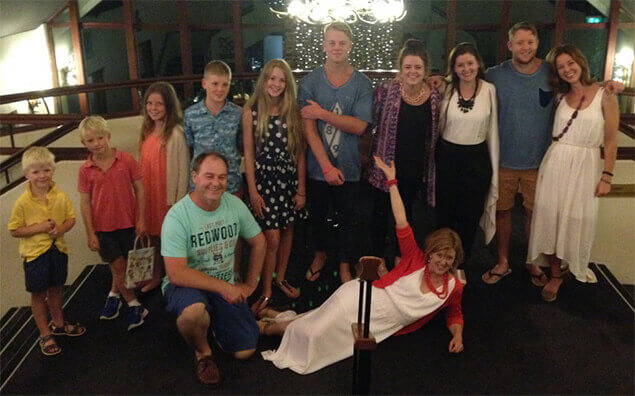 Patrick Murray with wife Maree and their ten children
Dear Frustrated Math Parent,
Here's some comments from families describing how CTCMath has helped them and some of the tremendous benefits they continue to get as a direct result.
Perhaps you will identify with some of the problems they used to experience before using CTCMath.
All the best,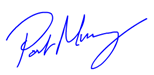 Patrick Murray
Teacher and Founder of CTCMath
"Thrilled with the Best Online Program I Have Come Across"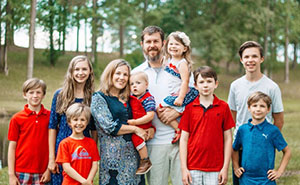 As a homeschooling mother, I am both parent and teacher, and am absolutely thrilled with CTCMath!
CTCMath just happens to be one of those rare finds that I have continued to use with all my school-aged children for 5+ years now!
I have 6 children using this program ranging in ages from 6 years old to 15 years old, and each child has found this program easy to navigate, fully explanatory without being too overly time consuming, and very applicable with various modes of learning. It provides each student with a variety of auditory, visual, and manipulatives to see and experience firsthand during the video and question and answer time that seems to keep their full attention!
As their mother, I have truly loved seeing them enjoy this math program firsthand! To see them grow in leaps and bounds in their mathematical journey has been such a gift to watch over the years, and am forever grateful for the daily role CTCMath plays in our household.
Thank you SO much for all that you have done and are doing in providing such quality math lessons for my children... it means SO much!
Amber Doering
Como, North Carolina
"My kids now have an "I CAN DO" attitude about math....finally!"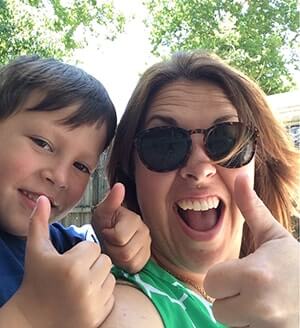 As a homeschool mom of four, I needed some help explaining math concepts to my kiddos. This has been a perfect fit for our family.
The lessons are short and to the point. In less than 3 days, our math lessons have been accomplished with a sense of satisfaction. As a result, my kids now have an "I can do it" attitude about math......finally!
Thanks for a great product!
Mary Randall
Shalimar, FL
"Straight into college math after a great SAT score"
We love CTCMath, We have tried almost everything with our 5 kids, and we no longer have tears when it comes to math.
Our oldest graduated last year and even though he only used CTC for less than two years his math improved so much that he did great on his SAT test and went right into regular college math and is doing great.
God Bless from a little less stressed mom
Teresa Schilling
East Troy, WI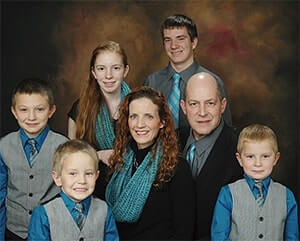 "Available at Any Time"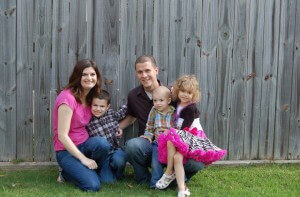 I think CTCMath is a good online Math program that really works through Math in a very thorough way that kids can understand.
It offers something unique in the fact that it does have a lesson, and that it's readily available at any time.
Emilee
"Used to Get Stressed... Not Anymore!"
I love this math program! I usually really get stressed out but this one doesn't pressure me at all! Thanks!
Alaina Joy Feliciano
(3rd grade student)
Nicholasville, Kentucky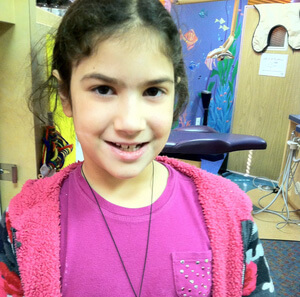 "Her confidence is soaring"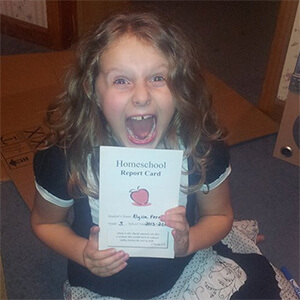 After nearly 3 years of struggling in math our struggles are over!
This was the perfect fit for my 9 year old. Her confidence is soaring and her mastery is increasing by leaps and bounds.
The online quiz/test is wonderful as well because she can see with her own eyes that SHE is truly learning her math and scoring A's.
Worth every penny!
Monica Ferrell
Ashland City, TN
"Can Now Attempt More Challenging Work"
It has been instrumental in assisting us in figuring out where each boy actually is in math. I was pleasantly surprised to see them doing more challenging math than either had previously attempted.
Jodi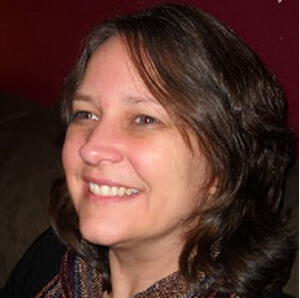 "A Huge Help for an Overloaded Mom"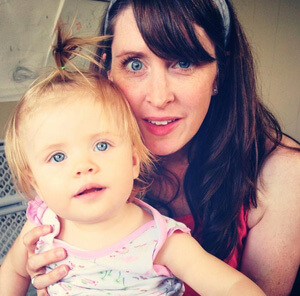 I have 5 homeschoolers who have been using CTCMath for a few weeks. It has been fun for them, as well as a huge help for an overloaded mom...
They are learning and succeeding, and feeling great about their accomplishments.
Shannon Hazleton
Port Arthur, Texas
"Reward System is Priceless"
I have two sons, one who excels in math and one who finds math extremely challenging. My older son loves math and is very good at it, but CTCMath has helped him by showing him different ways of solving problems and presenting new concepts in a more fun, easier to understand manner.
It's helped him excel even more.
My youngest son has struggled with first grade math this year – until we subscribed to CTCMath. It has made all the difference in how he sees and understands math. He's much more confident and even tries to outbest his brother on tests and certificates. The reward system is priceless and the time challenges are excellent for committing facts to memory.
It was the best investment we ever made. Thank you CTCMath!!!!
Dorothea Holcomb
Groveland, Florida
"No More Math Tears!"
I am in LOVE with this program! I am a homeschooling mom of 3 boys.
My oldest son was starting to get into math that was a bit over my head so I thought this would be the perfect supplement to his current curriculum. It has turned out to be so much more.
After only 5 day of using CTC I threw away all other math curriculum and now they are using CTC as our main curriculum for all 3 of my children.
The kids love how easy the videos are to follow and there is no more fighting everyday to get there math done.
YES, i said it, NO MORE MATH TEARS! Not only are the kids enjoying math now but I am learning right along with them. Each lesson is set up so simply that even I (the notorious math hater) can follow right along. I have never fallen in love with a curriculum this fast before. Thank you CTC you are my math dreams come true.
Belinda Holmes
Port St Lucie, FL
It has wonderful, explanatory videos for every skill set your kids needs.
Things are explained in different ways and NOT JUST ONE WAY because WE ARE ALL NOT THE SAME and we understand things differently!
Kerrie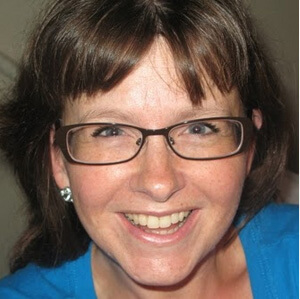 "My Little Ones Were Thrilled to See Mommy Doing School Too!"
I purchased CTCMath for my seven children. However, I realized that I could no longer help my teens when they had a problem. I started using CT C for myself too! I am fast on my way to gaining the knowledge and confidence to help my teens in their higher level math!
It is easy to use and easy to see where I have holes that need work. My little ones were thrilled to see Mommy doing school too! When my younger children get to those higher levels, I am sure to be able to help them.
Thank you CTC for creating a program the whole family can use!
Melisa Herum
Virginia Beach, Virginia
"She Used to Complain and Cry... Now it's YES and Smiles to Math!!"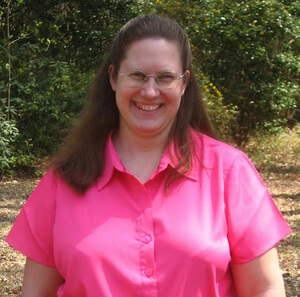 My daughter gives this math program five stars. She used to complain and cry whenever it was math time. Now whenever I ask if she is ready to do her math, she starts yelling "YES!" with a smile on her face.
Rebecca
"Math So Much Easier... Thanks Pat"
I think Pat explains math so much easier I used to hate math and think it was hard but now its easier and I like it thanks Pat!
Melody
(5th Grade student)
I love CTCMath! The lessons are engaging. I would never have thought to explain the lessons the way you do.
You make the lessons and the questions fun. Thank you for CTCMath!
Sarah
"Huge Improvement in Math Facts Recall"
My 11-year-old is in 5th grade and loves this program. She enjoys getting her scores up to 100%.
I saw a huge improvement in her quickness with answers to her math facts which is great because she isn't the fastest out there.
Heather