"Teaching is Clear, Succinct and to the Point"
We have been using CTCMath for sixth grade, where it definitely provides a full math curriculum. The online teaching is clear, succinct and to the point. After a brief lesson, problems are given which allow the student to experience and understand the lesson taught.
Incentives, in the form of platinum, gold and silver certificates encourage the student to strive for excellence.
And it's easy for mom or dad to check the work and assist when necessary. Great curriculum!
Melanie Reynolds
"Hired Some Tutors, Didn't Help. Then We Tried CTCmath. This Works and is Cheaper Too!"
Hi! l got this program because my high school aged daughter was having difficulty with math. We hired a couple of tutors but none were able to get through to her.
As a last ditch effort, with an added bonus that CTCMath is cheaper, I decided to try it out.
This daughter, who dislikes math is actually getting it AND she likes this program (not necessarily math)! Thank you for a great program.
Janice Berger
Canton, Georgia
"Don't Know Where I'd Be Without It"
Love this program! This is our first year of homeschooling, and I have three kids on the program. It has been so helpful- it is wonderful in explaining how each problem works.
I don't know where I would be without this program! I recommend it to everyone. Thank you!!
Adrienne
"Easy to Understand"
I was having a really hard time in my last math program, i just didn't understand it!
This teaching method is very straightforward and easy to comprehend, i am doing great in math and I love it!
Caroline
(Algebra I student)
"Enjoyably Short Videos Teach You So Much"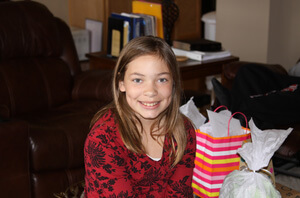 CTCMath has helped me very much. I have improved greatly, and I am very thankful for that, because when I was using another curriculum (I'm not mentioning names), math normally ended with tears, or mom getting stressed out because I couldn't focus or I didn't understand anything.
Now, mom doesn't have to worry about me because I can do math on my own now and I end with a smile (seriously, I do) because of how much better CTCMath is.
I especially love Pat's accent. My older brother loves it too.
The explanation videos are so enjoyably short, but they can teach you so much.
Thanks, CTCMath!
Mallory Rice
(5th Grade student)
Hermitage, Tennessee
"Finally, the Search is Over!"
After trying several online math programs, I was skeptical about this one. However, my children love it, use it several times daily (trying to better their average) and, in doing so, are improving their skills.
As a Mom/Tutor, I am thrilled to have weekly reports sent to me on their progress, and I am able to log in as a student, so I can work through the same problems my children do.
It's by far the best math program we've used - so, I'm done with THAT search!
Vikki Oshirak
Canton, Georgia
I really recommend this program because it's easy and simple to use!!
Noah Stevens
(6th Grade student)
Lecanto, Florida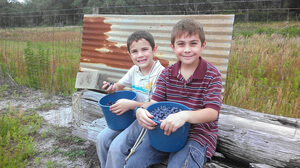 "Encouraged to Strive for Excellence"
We were very happy with CTCMath: the way lessons are set up online; the way it clearly teaches and instructs the students; the way students are encouraged to strive for excellence; and the way they're rewarded when they do. We will continue to use CTCMath for this grade level and the next, quite happily, as a matter of fact!
Melanie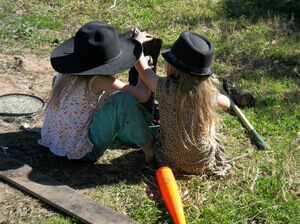 Abby (5) just finished her first lesson and she said she loved it! Thank you fir giving us an easy fun way to do Math with 6 of our children.
Penney Douglas
Katy, Texas
"She Became Excited About Her Math Lessons"
I am a new homeschool mom. I purchased, not one, but two different math curriculums for my Kindergartner. The first was an incredibly expensive Singapore math, over $200 for a full year, which she detested and begrudgingly did. We didn't even finish half before I switched to Abeka. She did well with Abeka, but First grade was still going to cost us about $100. Then we discovered CTCMath. We used the trial and she became excited about her math lessons. I got huge homeschooler discount! And when I didn't receive my confirmation e-mail, Matthew himself called me and even offered me an additional 6 months free!!! As a parent I could not be more pleased. I love this program and highly recommend it to EVERYONE!
Rebekah Sloboda
North Rose, New York
"Helps Fill in the Gaps and Build Confidence"
The lessons are well done without being overwhelming. It has worked great to help fill in the gaps and encourage mastery in some areas. This has helped to build confidence in one of my children.
Sharon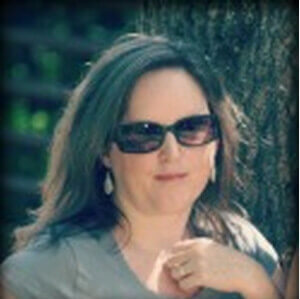 I am beyond thrilled about CTCMath! Our Math time has gone from being the most dreaded part of the school day to being what the children ask to do first and foremost. This program has made a HUGE positive impact on our home school. I am one very thankful parent.
Ginger Barnes
Charlotte, North Carolina
"No longer intimidated by Math Thanks to Calm, Methodical Teaching"
Our daughter is a top student in all other areas, but struggles a bit in math because concepts have been taught one on top of the other over the years without mastery. She has been able in just a few days to go over a few concepts that were intimidating to her and, through Pat's calm, methodical, lessons, understand what has been thrown at her at top speed in the past. So glad we tried out the program. It was such a hit at home that we bought the 2-child subscription so the little brother could use it too!
Cheryl
"Love Printing the Certificates and Hanging Them Up"
My children are already understanding math more than ever and absolutely love the certificates earned to print and hang up. I appreciate the email and extention of your help.
Tricia Rodriguez
Santa Paula, California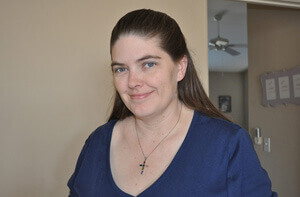 CTCMath is working well for Eli, and I plan to have him continue to use it, both for the remainder of this school year, and for the next school year.
Shecki