I love CTCMath it has really made a difference in my school life and it's enjoyable and I look forward to doing a lesson every day!!
Ciara Colon
(5th Grade student)
Wesley Chapel, FL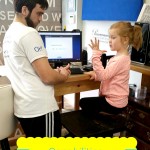 We have tremendous respect for Patrick Murray for putting in the time and effort necessary to develop this program. At our center, we are in a unique situation as we have to be able to assess children's skills and then provide targeted instruction to fill any gaps or weak areas from prior years' instruction—while simultaneously addressing current instructional needs.
CTCMath's lesson delivery is phenomenal because it shows multiple ways to approach the same skill or strategy, and the material is comprehensive from kindergarten through high school. The certificates and awards play a huge role in the continued motivation of individual students, and the weekly reports make it easier for practitioners to follow through. Lessons are organized by strand and thus help us stay organized and logical in order to best help our kids. The program also allows us to track data for IEP students and students at risk, and helps us foster the level of accountability we are trying to achieve with each and every student.
CTCMath makes sense for kids and has been a phenomenal addition to our practice.
Many thanks!
Valerie White
Charleston, SC
I am so happy that I found CTCMath!
I especially love that I can set up tasks for my son to do. I can pick things that he needs to practice and mix it with new and then set tests to see how he is doing. The daily and weekly reports are fantastic and help me see a full picture of where he is at.
Lanelle Devlin
Ogden, UT
I like CTCMath because it gives me instructions before each lesson without making it boring. It is easy to understand and it doesn't skip any steps.
I also like the certificates I get for doing well on my lessons and the ones that let me know I am ready for the next grade level.
Joshua Cunningham
(Basic Math and Pre-Algebra student)
Cadiz, Kentucky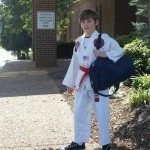 I am so thankful for CTCMath!! All four of my kids love it and more importantly use it daily and sometimes for hours.
Until I tell them to take a break! This is a huge gift because math is not my forte.
I enjoy learning along side them and wish my teachers had explained things in such a common sense way. Perhaps I would have achieved better math scores.
Thanks for the work you and the CTCMath staff does.
Crystal Weatherton
Bronson, MI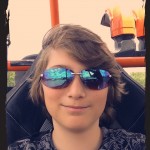 I am a 6th grade student who used to struggle with math and then one day my parents decided for me to try CTCMath the first day I tried it I LOVED IT!!!! CTCMath has not only helped me with math but it also stopped the arguing between me and my mom (: If you are thinking about joining CTCMath JOIN IT!!! (:
Joshua Love
(6th Grade student)
Jasper, TX
This is the first Math I can actually say I LOVE!!! With 6 kids still at home, toddler-teen, I just don't have time to explain each concept on each level every day! CTCMath has taken a huge load and stress from me! I can not envision looking any further for a math curriculum! CTC is economical! One price for several children!
Stacey Barkey
Fredericktown, Pennsylvania
Hi, I am 13 and I was doing horrible in math. I am home schooled and my Mom was looking everywhere for a nice math program and she came upon this. This is the best math program she has put me into. I recommend CTCMath
Sarah Ann
(6th Grade student)
Butte, Montana
I think that CTCMath is an awesome math website. The teacher explains things perfectly.
Aiden Michael Talbot
(5th Grade student)
Fort Huachuca, AZ
This is the best math program I have ever used and now I am a math lover but I used to be a person where you had to pull my teeth to get me to do it. Thank GOD.
Mayikipi Hess
(5th Grade student)
Rocky Mount, NC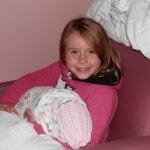 WE LOVE CTCMath!!!!! It was an answer to prayer! We were struggling to keep up with math and to find a math program that worked for us.
An ad/special deal for CTCMath came through and I saw that it was one of the top picks for math. So, took a leap and tried it. My 7th grade daughter LOVES IT!!!! It has worked fabulously for us!
My next daughter will also be using CTC next year.
Pamela Hodnefield
Independence, WI
CTCMath is helping me so much. Thank You for putting time into this program so I and many other people can learn!
Paige Lewis
(5th Grade student)
Jacksonville, NC
Ever since I started, my math education has grown to be better than it was before I started. I would also recommend it to people who are having trouble with their math. Thank you.
Eva Kuliszewski
(3rd Grade student)
Boca Raton, FL
I love CTCMath. I wish I could just do math instead of my other lessons. I understand all the videos and love getting platinum certificates!
Evan Pena
(4th Grade student)
Boerne, TX
This is my first year of schooling three different age levels. I was nervous about having the time to teach math at three separate levels.
CTCMath has been wonderful! Each child is able to take an electronic device (tablet, computer, etc) and can not only do their math at their own level, but are taught their math too! I can spend my time helping the children as they need, opposed to TEACHING the three different levels.
My children love how quick they get their work done and the confidence from getting a "score" at the end of each lesson. We also love that the lessons are taught by someone with an Australian accent. Makes it more fun!
I cannot recommend this program enough!
Morgan Jone
Lees Summit, MO